Film, Television, Advertisements
Film, Television, Advertisements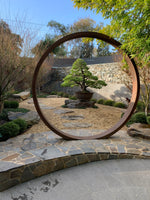 Creating. Nurturing. Every day.
At Chojo we design and tend to bonsai every day. The bonsai for sale here have been lovingly crafted by our professional team at our picturesque nursery in Sassafras, Victoria. 
Bonsai isn't just a product in a shop, it is a rewarding life-long journey of exploring, designing and interacting with nature - to create a dynamic and truly unique work of art.
Testimonials
So many beautiful pieces to choose from and the price is excellent. Purchased my first of many today. Thank you again!"

Andy H.
Sensational trees, service and very affordable.

Jilly S.
A beautiful little haven of design and bonsai .. recommended!

Rhonda T.